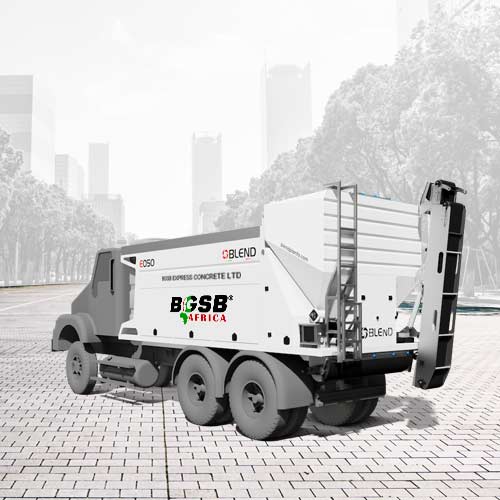 BGSB Group has been the trend setter in the concrete & industrial flooring solutions since 2009 and having its presence in Africa since 2016 with our headquarters in Nairobi, Kenya.
BGSB Express Concrete Ltd , a subsidiary of BGSB Group , is an one-stop solution for Ready Mix Concrete in East Africa . We provide superior quality concrete for all commercial & industrial projects. Our fully automated and computerised mobile batching plants help you meet your project requirements with precision and perfection in design mix, serving the East African market across several countries catering to both small and mid-size projects in city, greenfield projects in remote areas as well as infrastructure projects.
The future of
Concrete Is here
Armed with top-of-the-line machinery from Blend, made in Italy that stocks separately compartmentalized raw materials mixed according to the requirement. The on-site production process is controlled by an automated system that determines the amalgam of additives and water in the right proportion to ensure superlative quality concrete, just the way you want it.
The micro-controlled backend of the system gives complete insight into the material mix, along with a production report, and anytime assistance through remote/ panel mirroring. Direct on-site mixing not only saves time, costs and logistics but also ensures fresh concrete in the quality and the quantity you seek. Our automated production plant is master controlled by professionals who have the technical expertise as well as the industry experience to give exactly what the client seeks.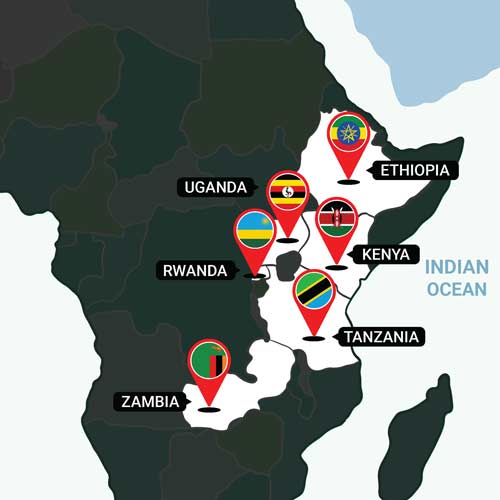 Bringing the best
to East Africa
Bringing the best
to East Africa
A leading Ready Mix Concrete supplier, BGSB Express Concrete has an extensive presence in East Africa. With headquarters in Nairobi, Kenya, our technological prowess through our mobile plants help us to cater to Ethiopia, Uganda, Tanzania, Rwanda, Sudan, Mozambique, Zimbabwe and Zambia primarily.

Our vision is to provide quality concrete to remote sites through our state of the art mobile plants. Catering to all kinds of commercial developments and industrial constructions, our fully computed automated batching plant ensure production speed, consistent quality, and durability of concrete.
Our services are most suitable to sites both in remote areas and in the hustle bustle of the city. And we cater to all project sizes be it small, medium or large. Since small and mid-sized projects in remote areas find it a challenge to have fresh and timely concrete delivered, our mobile batching plants come at your doorstep to give you ready mix concrete as per your requirement.
High Performance
Concrete Floors
High Performance
Concrete Floors
BGSB Group have been the specialists in concrete industrial flooring in India & Africa since 2009. We have a team of experts and professionals armed with state-of-the-art equipment that endeavours to provide high tolerance floors in accordance with the technical industry standards. They are designed and built with a provision to support artificial intelligence (AI) based robotic MHE, ASRS, VNA system and other automations.

Being the pioneers in Concrete Flooring, BGSB Group leads in providing high performance floor construction of Industrial & Warehousing Parks. These ASRS & VNA type warehouses not only reduce labour costs and increase sorting capacity, but also minimise human error.
BGSB Group
Facts
Figures
Milestones


0
Million +
Cubic Meter Poured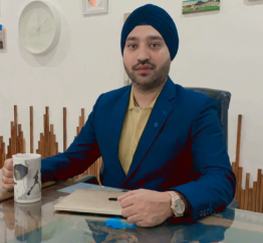 Parmeet Bhalla
/ Founder & CEO – BGSB India & Africa /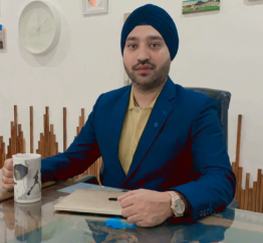 Parmeet Bhalla
/ Founder & CEO – BGSB India & Africa /
Mr. Parmeet Bhalla has studied Interior Design from Delhi and has also got his degree in concrete mix design from Melbourne, Australia. With his sheer passion for work, he joined the family business at the young age of 21 years.
---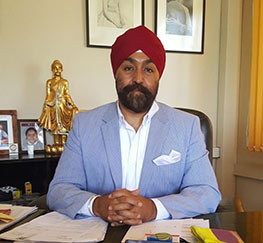 Paramjeet Singh Mhajan
/ Executive Director - BGSB Africa /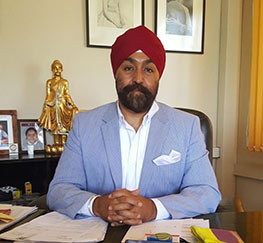 Paramjeet Singh Mhajan
/ Executive Director - BGSB Africa /
A management graduates from the University of Massachusetts, USA in year 1987, with over 29 years of experience. Mr. Mhajan, is a chairman and Group Chief Executive Officer for Mada Group of Hotels and now he serves as Executive Director of BGSB Concrete Africa Ltd for which through his experience and clientele in Africa would thrive for the BGSB group.
---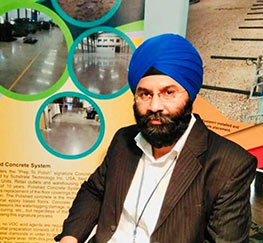 Preetjyot Singh
/ GM – BGSB Africa /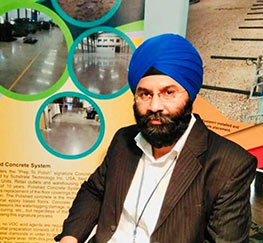 Preetjyot Singh
/ GM – BGSB Africa /
Mr. Preetjyot holding a Masters in Commerce, has been at the helm of affairs at BGSB since 2012. His hard work & dedication led him to be the man-in-command at BGSB Africa. Under his leadership and vision, the Africa division has spread its wings to the entire continent and has proudly put BGSB on the world map.
---